The blog is where we'll post news, updates, information about objects in our collection, #betterworkstories, profiles of staff members and visitors, pictures and videos, and really anything we think you'd find interesting. We hope you enjoy. 
If there's a topic you'd like us to do a post about, or a post that you think needs a sequel, just let us know!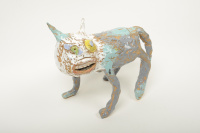 In with the new! We have shifted the median date of the pottery on display in our Southern Land Southern People gallery into the 20th century! The wonderful work made by craftspeople at Milton Potteries and the Benhar factory is still on show...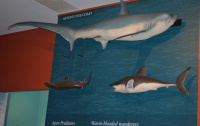 If you have visited recently, you may have noticed that one of our permanent galleries, Southern Land, Southern People, looks a bit different. Over the past few months we have been giving the gallery a bit of a makeover – no dramatic changes, but little modifications to make it more welcoming...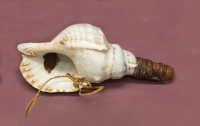 Music has always been an important component of Māori life – waiata are sung during pōwhiri and other formal ceremonies, as well as to acknowledge events, express emotion and tell stories. In pre-European times...
By now you may have heard about the latest digital craze, Pokémon Go, taking the world by storm, and it hasn't taken long for Dunedin-ites to jump on board.  
When many of us think of taoka, or treasures, we think of culturally valuable items people have made. Natural taoka are plants, birds and other animals that are important to Māori and have a cultural significance that is sometimes – but not always – related to traditional use of their parts, or to their presence in the local area. 
In Māori mythology, hue (or gourds) are personified by the deity Hinepūtēhue, the youngest daughter of Tāne and Hinerauāmoa. It is said after the separation of Ranginui and Papatuanuku there was terrific fighting amongst their children. 
My mahi in the Museum is financial accounting. Each day as I walk through the Nature gallery to my office I pass familiar taonga – kekeno (New Zealand fur seal), paikea (humpback whale) remains and kōura (crayfish) – that connect me back home to Kaikōura. Before moving to Dunedin I never lived more than a kilometre from the ocean and could either see it, hear it, was on it or in it.
The moa was a flightless bird similar to the emu of Australia and the rhea of South America. They lived exclusively in New Zealand and became extinct about 600 years ago.
A Kinikini is an article of clothing that was used by Māori.  English translations refer to a Kinikini as a waist mat or a kilt, although Herries Beattie refers to some of his informants stating that it could also be worn hung from the shoulder, as well as around the waist.
This is a Toki Pou Tāngata or ceremonial adze worked from pounamu that is lashed to a finely carved handle. Toki Pou Tāngata would be used by rangatira on ceremonial occasions, such as the felling of trees for a waka or the poutokomanawa of a Marae, and was a symbol of chiefly authority. 
About
Our blog aims to keep you informed of the latest happenings at the Otago Museum, through posts about our collections, our people and our work.
Disclaimer
The views expressed here are those of our individual contributors, and are not the views of the Otago Museum.
Copyright
All content of this blog is Copyright Otago Museum, 2017. All rights reserved. No part of this publication may be reproduced, distributed, or transmitted in any form or by any means, without the prior written permission of the Otago Museum, except for the purposes of private study, research, criticism, review, or education, as provided for in the New Zealand Copyright Act 1994.