The blog is where we'll post news, updates, information about objects in our collection, #betterworkstories, profiles of staff members and visitors, pictures and videos, and really anything we think you'd find interesting. We hope you enjoy. 
If there's a topic you'd like us to do a post about, or a post that you think needs a sequel, just let us know!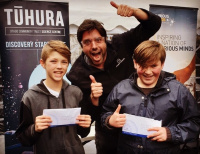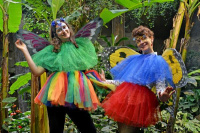 Looking for ways to escape the weather this July? Otago Museum is overflowing with exhibitions, talks, kids' activities and immersive shows. Here's a round-up of just some of the events taking place this month.
Two terrapins, named Daphne and Heidi, live in our Tropical Forest here at the Otago Museum. They are red-eared sliders (Trachemys scripta elegans), a type of terrapin often seen as a household pet.
A group of electric vehicles and their proud owners covered some serious mileage (approximately 2,131km) across the length of New Zealand over the course of two weeks. This wasn't just any road trip. It was part of the #LeadingTheCharge movement, dedicated to accelerating the Electric Vehicle (EV) uptake in New Zealand. 
About
Our blog aims to keep you informed of the latest happenings at the Otago Museum, through posts about our collections, our people and our work.
Disclaimer
The views expressed here are those of our individual contributors, and are not the views of the Otago Museum.
Copyright
All content of this blog is Copyright Otago Museum, 2017. All rights reserved. No part of this publication may be reproduced, distributed, or transmitted in any form or by any means, without the prior written permission of the Otago Museum, except for the purposes of private study, research, criticism, review, or education, as provided for in the New Zealand Copyright Act 1994.