Education @ OM: Permian Programmes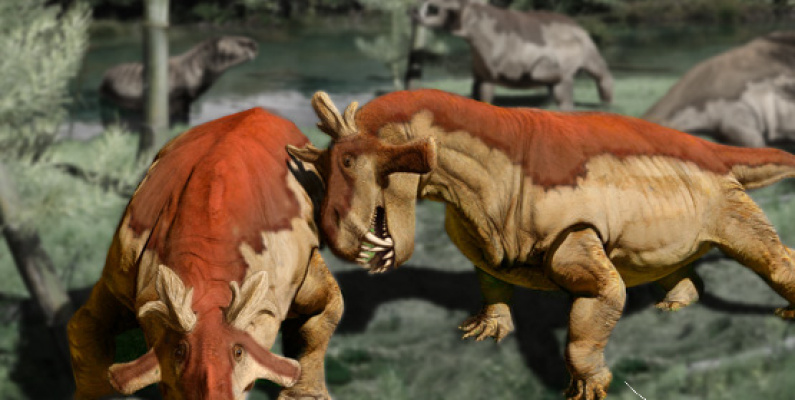 Everything's going prehistoric at Otago Museum and the Education Team is very excited! Our new exhibition, Life before Dinosaurs: Permian Monsters is opening at the Museum on 26 August, and to celebrate we are creating two curriculum-linked programmes for schools.
Permian Monsters will focus on palaeontology of the Permian period. Students will take part in a range of activities related to fossils, as well as exploring the special exhibition, Life before Dinosaurs: Permian Monsters.
Permian Monsters in the Planetarium will provide a broader context to the Permian. Starting with the Earth's formation 4.5 billion years ago, the programme will explore the different phases of our planet's development, including the formation of the moon, and the steps along the evolutionary path of life on Planet Earth. Extinction events related to the Permian period, the later downfall of the dinosaurs, and the events that led to the rise of mammals will also be examined.
Entry charges apply for both programmes with support available to regional and low decile schools in Otago for entry to the Perpetual Guardian Planetarium. Contact the Otago Museum Education Team for enquiries or to make a booking.