Inaugural H D Skinner Lecture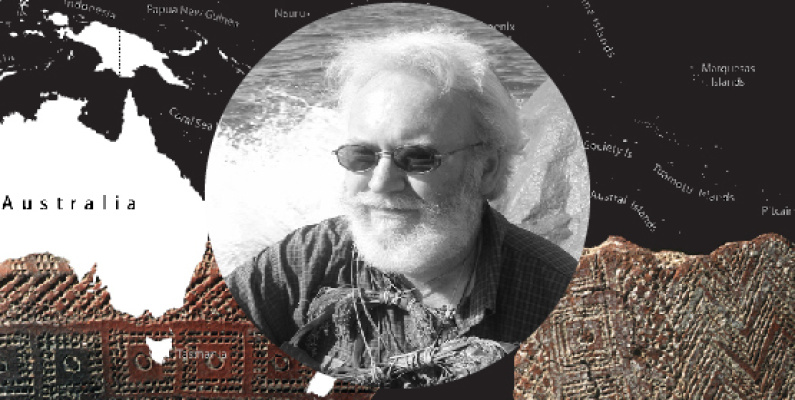 The Friends of the Otago Museum are proud to sponsor the inaugural H D Skinner Memorial Lecture at 6pm on Thursday 11 October, as part of the Museum's 150th anniversary celebrations. Attendees are invited to join the Friends for nibbles after the lecture.
The lecture, Adventures in New Guinea by Professor Glenn Summerhayes, will explore New Guinea's role in the area's two great migrations: the first footsteps of modern humans some 50 000 years ago, and the much later colonisation of the western Pacific by the Austronesian-speaking peoples we call Lapita. Attention will also be paid to the social dimensions of Lapita pottery – which includes highly decorated wares – exploring their production, distribution and use, and, following in H D Skinner's footsteps, how a similar approach can be used on Otago Museum's Pacific collections.
Friends of the Otago Museum President Dr Anne Ford says, "We are very proud to honour H D Skinner's legacy at the Otago Museum by the establishment of this annual lecture which will concentrate on the themes of the indigenous histories of New Zealand and the Pacific, as well as anthropology and museum collecting".
About Professor Glenn Summerhayes 
University of Otago Department of Anthropology and Archaeology.
Professor Summerhayes is a leading expert in Pacific archaeology, with particular focus on the prehistory of Papua New Guinea. He has more than 35 years' research experience working in Papua New Guinea, focusing on all aspects of its archaeology from first colonisation, Holocene adaptation, the Lapita phenomenon and the development of societies seen at contact.
He is affiliated with both the University of Papua New Guinea and the National Museum and Art Gallery of Papua New Guinea. In 2014, he was awarded a New Year Honour by Queen Elizabeth II of PNG, becoming an Officer of the Order of Logohu (OL) for his contribution to archaeology in Papua New Guinea.
About H D Skinner 
H D Skinner was the director of Otago Museum from 1937 to 1953, and was influential in building the substantial collections that the Museum still benefits from today. He is also recognised for his extensive contributions to the development of anthropology and archaeology in New Zealand, particularly his work in the Chatham Islands and on researching Māori and Polynesian material culture. The Friends wish both to acknowledge H D Skinner's contribution to scholarship and to highlight the ongoing research and knowledge gained from the Otago Museum's important anthropological collections that allow us to connect with, and understand, the diversity and uniqueness of this planet's cultures.
Details
6pm, Thursday 11 October
Hutton Theatre, Otago Museum
Entry is free (a gold coin donation to the Friends of the Otago Museum is welcomed)