The month ahead @ OM: June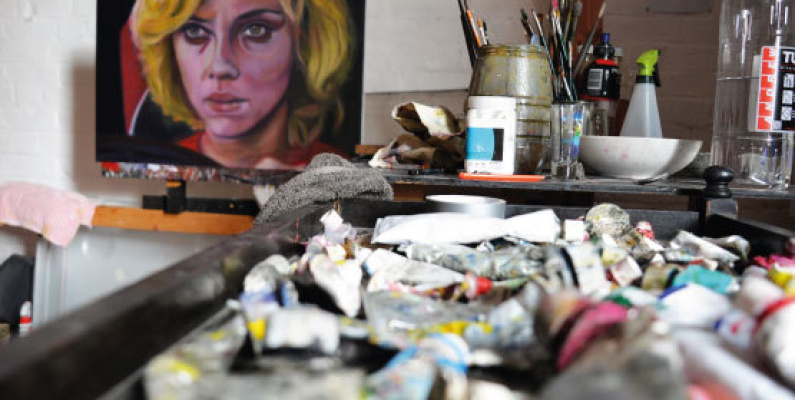 June may bring us the shortest days of the year, but at Otago Museum we're packing as much into them as ever! Some June events are already sold out, so book now for the following, while places are still available.
Have you voted?  Is our resident jewelled gecko going to be named Manawa, Jules or Kākariki?  You decide! Vote now, via the Museum website or voting boxes at the Info Desk. 
10 June: Current – Artist in Action 
One of the nine creatives featuring in the Current exhibition, Flynn Morris-Clarke, will share his creative process and oil-painting technique.
2pm–4pm, Saturday 10 June, Atrium Level 1, free
Join us for an auction of new works by an array of artists. Proceeds will help send five Te Kura Kaupapa Māori o Ōtepoti students to the World Indigenous Peoples Conference on Education (WIPCE) to present their work with Ahi Pepe MothNet.
Friday 16 June, Atrium Level 1
Artworks on display 10am–5pm, auction from 6pm. 
$10 per ticket, includes a drink on arrival, canapés and live music. 
Purchase tickets here. Limited door sales available.
17 June: Matariki – Journey to the stars 
Celebrate Puaka Matariki with a planetarium show and heritage bus trip to Otago Peninsula to view the stars. Hear traditional Māori and classical stories in our planetarium and at the peninsula, and take the chance to look through telescopes, guided by the Dunedin Astronomical Society. 
Places are still available for the morning session; the evening session is booked out. 
6.30am–9am, Saturday 17 June, Koha entry – Adult: $10, Child: $5 (restricted to ages 4 years and over).
Book at the Info Desk. 
17 – 18 June: Matariki makerspace
Bring the whanau to the Museum for this self-guided, family-friendly craft activity, celebrating the Māori New Year by creating a Matariki star wand.
10am–3pm, Saturday 17 and Sunday 18 June, Atrium Level 1, free
17 June: Ko Te Ao Tūroa – Into the world of music
Dr Jennifer Cattermole, Department of Music, Theatre and Performing Arts, University of Otago, presents research on the origin and development of taonga puoro – Māori musical instruments, including how some Museum objects were scanned to create 3D digital models and prints. This is also a chance to make music with the models in the Tāngata Whenua gallery.
2pm, Saturday 17 June, Barclay Theatre, free, bookings essential 
Image credit: Puketoi Station kete. Otago Museum Collection
17 June: Grasping the ephemeral – extracting cultural data from Māori textiles
University of Otago Senior Lecturer Dr Catherine Smith illustrates how the analysis of Māori textiles provides insight into pre-contact lifeways, and the value of using textile artefacts as a source of cultural data.
3.30pm, Saturday 17 June, Barclay Theatre, free, bookings essential 
Join us on the longest night of the year for a special planetarium show and stargazing field trip – a guided look at the night sky at the winter solstice with the Otago Museum and Dunedin Astronomical Society.
7pm–9pm, Wednesday 21 June, Adult: $30, Child: $15 (restricted to ages 4 years and over) 
Limited numbers, bookings essential 
Join us for two powerful kapa haka performances by students of Te Kura Kaupapa Māori o Ōtepoti, and enjoy an exhibition of their artworks which reflect their learning through the Ahi Pepe MothNet project.
4.30pm and 6.30pm, Wednesday 21 June, Atrium Level 1, free
22 June: 2017 New Zealand Rutherford Lecture – Mental travels in space and time
Professor Michael Corballis was awarded the Rutherford Medal for psychology research on the nature and evolution of the human mind. He now takes us through his latest realm of research – mental time travel.
5.30pm, Thursday 22 June, Hutton Theatre, free, bookings essential
25 June: Caitlin Turner Live @ OM
Enjoy a Sunday afternoon musical treat hearing Caitlin Turner – with her own acoustic style and New Zealand sound, she performs and reinvents songs to make them her own.
1pm, Sunday 25 June, Atrium Level 1, free
And looking to July, book now for a place in a rarely offered print workshop:
1 July: Printing the Blues – Solar print workshop
Local artist and science communicator Steve Ting and the University of Otago Chemistry Outreach Team introduce cyanotype. Using the power of the sun, a few simple chemicals, and paper, you can unlock the wonderful world of blueprinting. All materials provided.
10am, Saturday 1 July, Barclay Theatre, $5 per person, bookings essential
(Suitable for 8 years and older – participants under the age of 14 must be accompanied by an adult).
See you at the Museum!