The Month Ahead @OM: April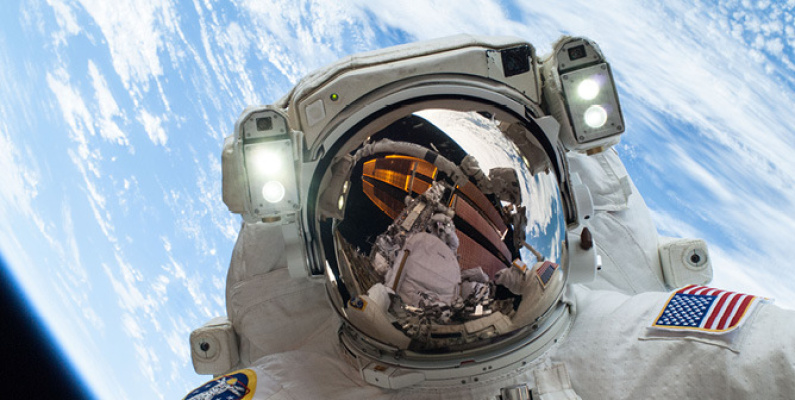 April must be one of the busiest months in the Otago Museum's calendar! There are activities and events galore, and during the April school holidays there'll be a buzz of energy as the Museum fills up with families having fun. 

We are proud to be hosting a visiting astronaut, the opening of the Wild Dunedin – NZ Festival of Nature, with high-profile speakers and lots of activities for all the family, new planetarium shows, fascinating expert talks, and more! Come along and be inspired!

Apart from the exciting events highlighted below, the stunning new Tūhura Otago Community Trust Science Centre offers hours of fun for all ages exploring over 45 hands-on interactives, including a giant DNA-inspired helical slide, and the three-storey tropical butterfly enclosure. 

Tuesday 10 April: A day in the life of an astronaut (livestream)
NASA astronaut Col. Michael Hopkins talks about his experiences growing up, and how his early life and education paved the way to a five-month space expedition aboard the International Space Station, including two space walks. Tickets to the talk in the Hutton Theatre have sold out, but it's being live-streamed to the Barclay Theatre, and seats are still available. Book now!
Barclay Theatre, 6pm, free
Friday 20 April: What makes Dunedin the Wildlife Capital of NZ? Wild Dunedin 2018 Festival Opening
Seven speakers have seven minutes to argue for their wild 'thing', but you and MC Jesse Mulligan from 'The Project' on Three will finally decide… so be there! Join guest speakers Nicola Toki, Brendan Flack, Marian Hobbs, Ian Griffin, Steve Broni, Peter Hayden and Rod Morris.
Hutton Theatre, 6pm, free

Monday 16 – Friday 20 April: 'Styled for the Wild' Makerspace 
Check out the Nature gallery then create a photo booth mask, strike a pose and take a snap! Make your own flapping penguin and decorate a jigsaw piece to add to the 'Our Wild Dunedin' collaborative puzzle.
Atrium Level 1, throughout the day, family-friendly, free

Saturday 14 April to Sunday 29 April: New Perpetual Guardian Planetarium Shows
Great White Shark

 Misrepresented, maligned and misunderstood, the great white shark is an iconic predator – the creature we love to fear. This show looks at the great white's place in our imaginations, in our fears, and in its role at the top of the oceanic food chain. Recommended for ages 6 years and over.
10.30am, 12.30pm and 3.30pm daily.
 

Phantom of the Universe

 – The Hunt for Dark Matter

 Join us in the hunt for Dark Matter. Immerse yourself in a journey across space and time, speed alongside particles before they collide in a visually stunning explosion of light and sound, as you learn how scientists around the world are trying to track down dark matter.
1.30pm daily, recommended for ages 12 years and over.
 
Capturing the Cosmos – A new era in astronomy Astronomers today are exploring the universe on a grand scale. But knowing what's out there is just the first step. Discover the new astronomy being carried out under the breathtaking skies of the Australian outback. What new things will we learn about the Cosmos?
11.30am daily.
Paid admission, visit www.otagomuseum.nz/planetarium for terms and tickets.
 

Wednesday 25 April: Anzac Day at Otago Museum
Remember the fallen at Gallipoli with 'rosemary for remembrance', available at the Museum entrance between 10am and 12pm. Buy an Anzac biscuit with your coffee at the Café, then visit the 'Surviving Chunuk Bair: H D Skinner at Gallipoli' display in the People of the World gallery. Read first-hand reporting of the battlefield and see the items H D Skinner used and the letters he wrote.
There will be no surcharge at the Museum Café or Shop.

Cantores Choir 
On our national day of remembrance, hear this vibrant choir commemorate stories of war and peace, suffering and hope, through uplifting song.
1pm, Atrium Level 1, free 

Thursday 26 April: Of What Use is Archaeology in the Investigation of War Crimes?
International organisations have turned to archaeologists to develop expertise in the recovery of bodies and associated evidence following war crimes. Richard Wright, Emeritus Professor of Anthropology at the University of Sydney and former Chief Archaeologist for the International Criminal Tribunal for the Former Yugoslavia, explains what archaeologists have to offer. Illustrations may disturb.
Barclay Theatre, 5.30pm, free

Sunday 29 April: Live @ OM Amanda Goodwin and Michelle Yeo
Celebrating International Jazz Day early, this piano and vocal duo performs a mix of contemporary and classic jazz tunes to entertain all ages.
1pm, Atrium Level 2, free 

For more information on these, to book tickets, or to see what else is on offer at the Museum go to our website www.otagomuseum.nz. And don't forget to check out the latest at the Museum Shop, or pick up a coffee or lunch at the Café while you're here.