Museum data provided for south-east marine protection discussions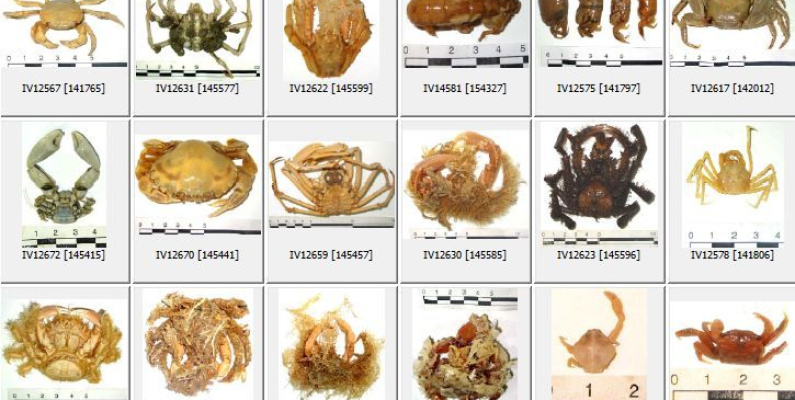 Over the last few years there have been some important consultations around what form a new marine protected area or network of areas should take, and where it should be located along the south-east coast of the South Island. As the waters off the Otago and Canterbury coast harbour a very rich and diverse marine flora and fauna, naturally, we all want these local treasures to be preserved and protected into the future. 
Image: South-East Marine Protection Forum
The Otago Museum collection provides a physical record of species' occurrence along the coast dating back almost 150 years, and sometimes even earlier. When things are collected with associated data – where, when, and who collected it – they create a reference catalogue of specimens which gives an overview of the biodiversity of a region. All this information from the Museum collection can help us understand what species this environment supports. 
A snapshot of diversity in Otago marine molluscs. Otago Museum collection.  
A snapshot of diversity in Otago crabs. Otago Museum collection.  
Compiling temporal (when) and spatial (where) data to submit to the Forum, we were reminded of the fascinating creatures that make up the rich marine diversity of the south-east region. Our records clearly indicate Otago as a hotspot, cradling many species. 
Some highlights of the data set
The Otago Museum's collection data, along with data sets provided by many other organisations, researchers, fisheries and general public, have been mapped to aid the Forum's discussions and to help everyone have a say in determining where the proposed marine site or network of sites for protection should be. The online programme is a great chance to get to know more about our local coastline.

This map was created from the Otago Museum data set. In the absence of precise location data, which is not available in all of our records, the coordinates were obtained from Google Maps and are of the nearest settlement.
These proposed sites are now open for review and public comment, before the final recommendation is made to the government.

To find out more and have your say, visit the Forum site.
Image: Yellow-eyed penguin at Curio Bay | Christian Mehlführer | CC BY 2.5.