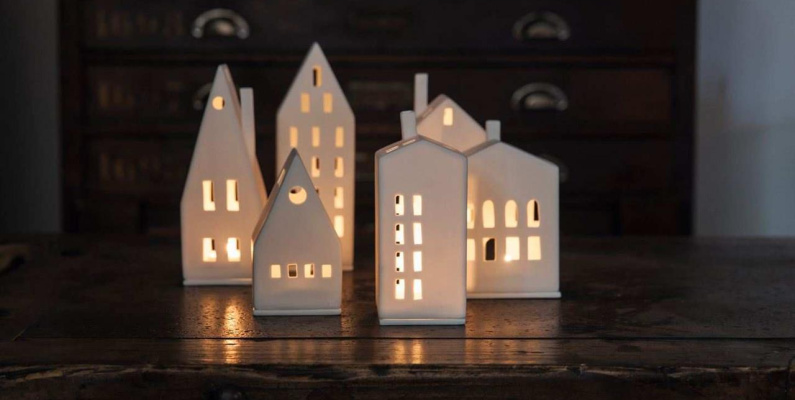 It is officially days until Christmas. If the bottom of your Christmas tree is looking bare, don't worry, you can come along to the Otago Museum Shop and sort something out for the whole whānau in one quick go. Then you can concentrate on the important things, the day of gluttony and imbibing that lies ahead on the 25th!
Here are our favourites for the adults you need to buy for:
What do you get for the household that has everything? Bet they don't have a super cute enamel butter dish! This beautiful retro style 'Haere Mai' butter dish from the cool designs of Moana Road is selling like (buttered) hotcakes. Get one while they last. 
This jewelry is really unusual, molecular structures in sterling silver in bracelets and necklaces. There are brain chemicals, like dopamine, and our favourite here in the Musuem, caffeine, for lady in your life that loves a flat white (or seven!)
Want to help the bees and the trees? These ecofelt growbags are just what you need. Firstly, they come from an amazing New Zealand designer, who trained here in our own Otago Polytechnic, and the art is just lovely. Secondly, they are eco-friendly and much better for plants than plastic or clay. Form and function, and a great gift!
Man bags for real men! Lovely toiletry bags in natural canvas and fantastic vintage design. Perfect for short trips away.
These little porcelain tea light house are a delightful edition to your home. They add a soft light, and are beautiful sculptural pieces.

This is a fantastic idea from a New Zealand company, a warm knitted beanie with a LED light battery. The battery recharges easily by plugging into a computer, and has four hours of use. If you know someone who starts work outside early in the morning, or late at night, or who gets up with the birds to go for a jog, this is a great gift.
When you buy gifts at the OM Shop, you are helping your Museum and your community. All profits go toward the running of the Museum; maintaining and ensuring community access to our wonderful collection, and providing education outreach to Dunedin, Otago, and New Zealand. 
We also have some of the best STEM gifts for children in Dunedin. If you are looking for some wonderful things for the small people in your life, click here for our top picks for tamariki!