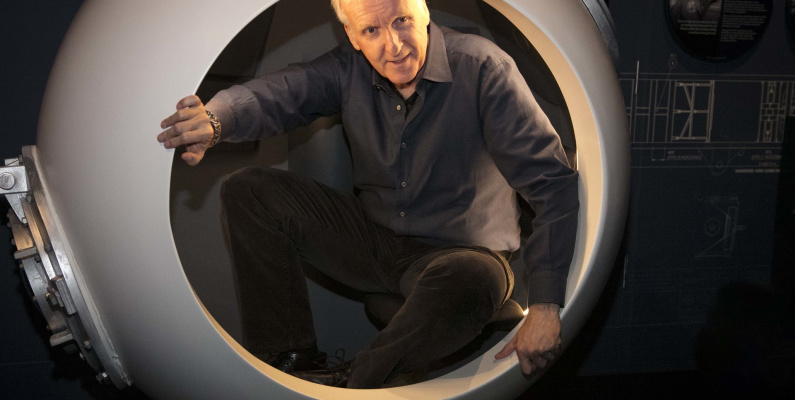 For those of you who missed the James Cameron talk when he was in town because tickets sold out so quickly, we have a treat for you!
RNZ has posted the Saturday evening talk online, along with edited highlights, so now you can hear from the man behind the exhibition.
James Cameron – Challenging the Deep exhibition is one of Otago Museum's highlights for 2019. Designed to feel as though you have joined Cameron underwater, finely patterned light shifts in the deep blue. There is so much to discover in the displays: submarines, beautiful sketches, and mementos from his explorations.
Cameron's broad career, provides rich material for both the exhibition and the talk with Noelle McCarthy, RNZ's interviewer.
The evening received rave reviews from the audience, click on the link here and find out why.