Introducing our Front of House Team: Q & A with the face(s) of Otago Museum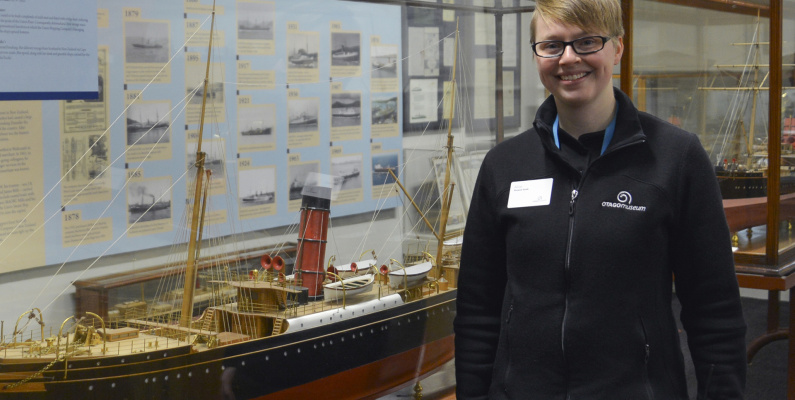 Meet Alice, Museum Guide, who has been meeting and greeting our visitors for just over a year. Her study background is in law and science (geology and ecology). 
What do you love about your job? 
The intersection of people who have widely different research interests, but a common enthusiasm for sharing them. Excitement is the status quo and that's invigorating. The materialisation of fancy nibbles in the staff room is also not to be sniffed at.
What's the most interesting question you have been asked by a visitor? 
This answer is accompanied by a health and safety warning. Please refer to the following exchange between the interviewee and her editor before proceeding:
Alice: Does it matter that this answer would put a lot of people into a coma if it's interesting to me?
Editor: Our insurance will cover it. Express yourself.
With that directive in mind, someone once asked me how the value of Red Feather Coils in Santa Cruz was regulated when there was no central authority to issue them. In other words, how was the money supply overseen to prevent the economy becoming awash with this coiled currency? From what I can tell, a few factors would have played into that, but you'll have to come to the Museum to find out what they were.
Which is your favourite gallery and why? 
Maritime gallery, because there's so much detail on the boat models you could spend hours in there and still not observe everything. (See if you can spot the two tiny paintings on the S S Rotomahana, for example).
What are you especially interested in? 
At the moment, New Zealand's conservation history, particularly how the typical colonist's relationship with our flora, fauna and landscape changed over time. Thomas Henry Potts's thinly veiled frustration with armchair ornithologists also makes for entertaining reading.
If you could make any collection item come to life, what would it be and why? 
I would prefer not to know what had been animated and instead embark on a Museum-wide game of spot-the-difference. Customer service may experience a precipitous decline during this period.