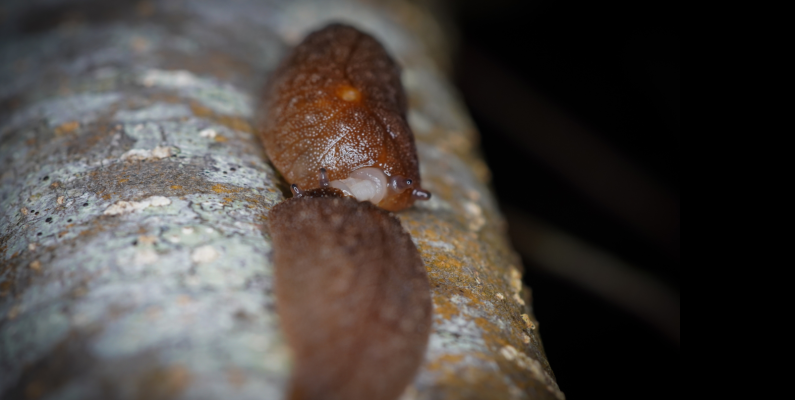 Ah, Valentines Day! To celebrate the occasion, the amazing Emma Burns, Curator, Natural History, wrote something special for The Critic. 
Here is a taste of her hilarious and highly informative article:
Also hermaphrodites, leopard slugs tend to fertilise their own eggs. Sexual encounters are rare; and may only happen once in a slug's life, possibly because leopard slugs make it such a kinky event. In the dark of night, an amorous slug follows the slime trail left in the wake of their bae, who leads them to an overhang. Popular romantic locations include the underside of branches or leafy fronds. They coil tightly together in an intricate embrace; dangling, suspended from a thick glistening thread of mucus, up to half a metre long
If you want to improve your chat, give it a read. 
https://www.critic.co.nz/culture/article/8556/love-life-in-the-leaf-litter
Top Image: Leaf-vein slugs enjoy an evening out canoodling and exchanging gifts. Andrew Simpson © iNaturalistNZ CC BY 4.0