3D launching under the Perpetual Guardian Planetarium dome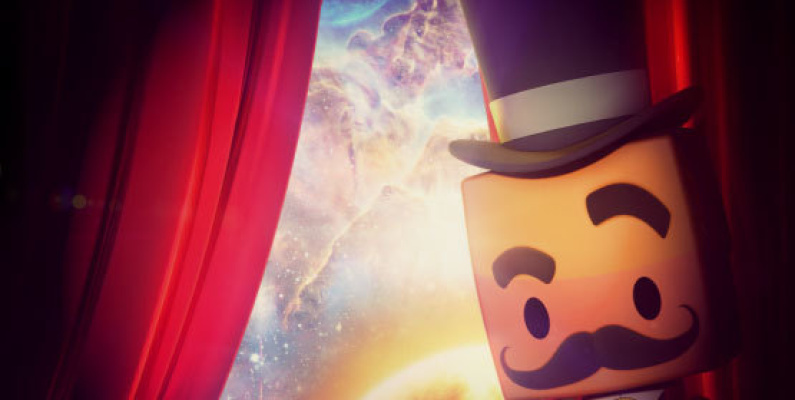 Otago Museum's Perpetual Guardian Planetarium will soon become the first 3D planetarium in the Southern Hemisphere with the launch of We are Stars - 3D on Saturday 17 December.
We are Stars, developed by award-winning UK studio National Space Centre Creative and narrated by Andy Serkis, answers the biggest question of all time – where does everything, including ourselves, come from?
The 3D version of the show takes viewers on a 13.8 billion year immersive adventure through time and space, exploring the secrets of our cosmic chemistry and our explosive origins, connecting life on Earth to the evolution of the Universe.
Ian Griffin, Otago Museum Director, is excited to debut a fun, family-friendly and educational 3D show for the Museum's busy summer holidays.
"We are delighted to be adding such a high-calibre show to our popular schedule at the Perpetual Guardian Planetarium," says Griffin.
"Introducing our visitors to 3D under the dome highlights the immersive and multi-purpose nature of the planetarium. I think people will leave saying 'Wow!' after having seen the show and its amazing 3D effects – just like I did."
From Saturday 17 December, the show will be screening at 10.30am, 12.30pm and 3.30pm daily throughout the holidays.
The launch of the new show celebrates the first birthday of the Museum's state-of-the-art planetarium, which was opened on 4 December 2015 by Board Chair Graham Crombie, Science and Innovation Minister Hon Steven Joyce, Perpetual Guardian founder Andrew Barnes and NASA Astronaut Col (retired) Rex Walheim.
Advance tickets to We are Stars - 3D can be purchased here.